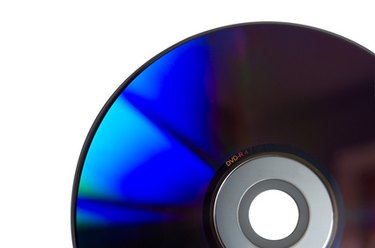 You can burn online videos to DVDs using free software and services available in the Internet. Burning to a DVD will give you the freedom to enjoy the videos on a large screen TV, or watch them without having to rely on an Internet connection. There are two main steps in burning online videos to a DVD, namely, downloading the video using free online conversion tools, and burning the video file onto a DVD.
Step 1
Locate the online video you want to burn to a DVD. Copy the URL for the video; in some websites such as YouTube, the URL appears in a box beside the screen-space for the video. For other sites, you may simply copy the entire text from the top of your web-browser, as the video is loading.
Step 2
Go to http://vixy.net, a free online FLV converter. Online videos are streamed as Flash Video (FLV), and must be converted to more conventional formats, such as AVI, MOV or MP4, before being burned to a DVD. Paste the copied URL into the vacant text-box in the Vixy site's home page, and select desired output format from the drop-down box.
Step 3
Download converted video to disk. After the Vixy free online service converts your video, you will be notified and prompted to download the file and save it to disk. Specify where you want to save, and proceed.
Step 4
Insert a blank DVD, launch a DVD burning software, such as FlashOnTV, and wait for the interface to load. In the main window of the application, click on the "Add" button to make a list of the videos you want to burn to DVD. Once you have added all videos, you can move individual entries up or down the list, and the DVD will be burned accordingly.
Step 5
Click "Next." At this stage the application will convert all videos to DVD format. Depending on software type, you may or may not be able to see progress. For FlashOnTV, you will see a status bar for each video as it is being converted.
Step 6
Create the DVD menu, which will allow you to navigate through the contents of the DVD when played on a regular DVD player (one that is not attached to a computer). You can select from different menu templates, and choose to display a screen-shot for each video, with an accompanying text. Once the menu is finalized, click "Next."
Step 7
Configure settings and burn DVD. Depending on software, you may be prompted to choose values for different parameters; the most common are "TV Standard," which refers to either NTSC or PAL, and "Aspect Ratio," which refers to either widescreen or conventional display. Most burning software will also allow you to associate a label to the DVD, and choose from different burning engines (if there are more than one).
Step 8
Insert the burned DVD to a DVD player and check.