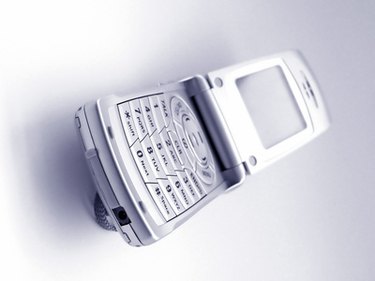 Call forwarding is a helpful telephone feature that allows you to receive your business calls on a separate handset. The Cisco IP Phone 7960G is a business telephone designed to work with your company's online network. In the event you are away from your desk, you may set the Cisco IP Phone 7960G to forward calls to your personal telephone, such as a cell phone or home number. Use the Cisco IP Phone's "CFwdAll" softkey to set up this convenience.
Step 1
Push the "CFwdAll" softkey beneath the Cisco IP Phone 7960G display. This is the button that opens the call forwarding option.
Step 2
Wait for the phone to beep twice.
Step 3
Enter your target telephone number. This is your personal telephone number, such as a cell phone or home landline.
Step 4
Wait for the Cisco phone to beep once. Your target number will then show at the bottom of the display. You will also see a flashing arrow in the top-right corner of the display, which indicates that your calls are forwarding to the number displayed below.