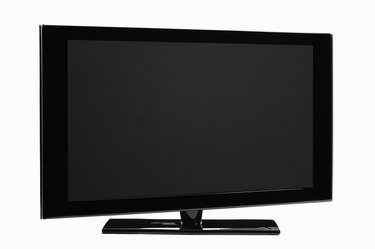 Inputs on a Magnavox television are the sets of audio-video jacks used for connecting other equipment. Most Magnavox models are equipped with at least three sets of AV inputs, and toggling between them is a simple process.
Step 1
Press the "Input" button repeatedly on the remote control to move through the components. Each press of the button advances the TV to the next set of inputs. If you prefer, use the TV's front control panel to change inputs by pressing "Menu," then the left and right "Channel" buttons.
Step 2
Alternatively, change components to different inputs by unplugging the yellow, white and red AV plugs from the jacks on the back or front of the TV.
Step 3
Reconnect the components to different inputs. For example, move a gaming system from a back set of inputs to the inputs on the front control panel.