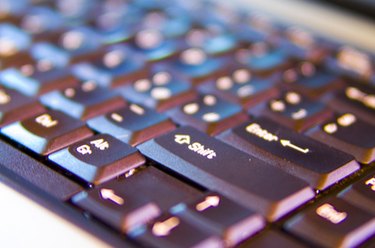 Every Windows Hotmail account has a unique email address and user name. Since email is a virtual mailbox, an email address represents the specific location mail is sent to and a user name serves as the name on your mailbox. When sending an email the user name identifies you to the recipient. Changing a user name on a Hotmail account is quick, simple process that can be completed in minutes.
Step 1
Log in to your Hotmail account using your existing user name and password. You will be on Hotmail's home page. The left side of the page highlights your email options, and the right side details your profile. Here is where you will see hyperlinks that allow you to modify your account.
Step 2
Click on "Edit Profile." You are now on the Details section of your account. From here you will be able to add/modify your personal settings including social networks, work and education history, and contact information.
Step 3
Click the "Edit" link below your current user name.
Step 4
Fill in both the first and last name fields. Click "Save" to store your changes, and you will be directed back to the Details page. Your user name has now been updated.