PDF, or Portable Document Format, was developed by Adobe to create documents that are user-interactive. Users can modify PDF documents in many ways, including filling in form fields, typing in text and accessing pull-down menus. Unless the PDF file has been locked by the creator, users can also adjust font size, color and type. These adjustments and modifications can be done by using almost any version of Adobe Acrobat.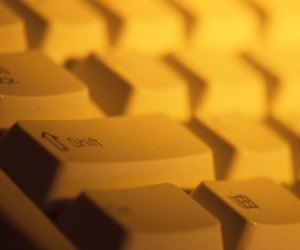 Step
Open the PDF in Adobe Acrobat.
Step
Select "Tools" from the main menu. Click "Advanced Editing" and select "Touchup Text Tool."
Step
Click anywhere on the form field that you want to edit. A blue box will appear around the field's text.
Step
Right-click inside the blue box and select "Properties."
Step
Adjust the font size by using the "Up" and "Down" arrows. To make the font smaller, click on the "Down" arrow. To make it larger, click the "Up" arrow.
Step
Click "Close" when you have finished editing the font. Click "Save" in the main menu bar to save your changes.