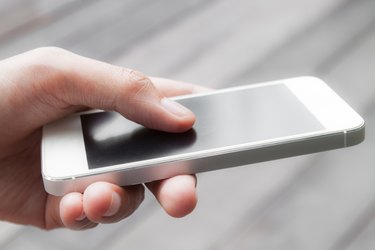 AT&T's GoPhone allows you to skip the hassles of long-term contracts by choosing to either purchase pre-paid phone cards or pay for your intended amount of usage directly from your credit or debit card or checking account. As a result of these types of plans, you will sometimes need to check your GoPhone balance. In that case, you have several options.
Check Pick-Your-Plan Balance
Step 1
Dial *777# on your GoPhone. A text message with your balance details will be sent to your phone. There is no charge for this service.
Step 2
Call 611 from your GoPhone. Enter your wireless phone number and you will receive your balance information as well as your next payment date.
Step 3
Dial 866-499-7888 from a landline phone and choose the "Account Balance" option from the automated menu.
Step 4
Navigate to the AT&T Online Account Management screen (see Resources). Enter your wireless number and your password and you will be able to view your current GoPhone balance.
Check Pay-As-You-Go Balance
Step 1
Dial *777# on your GoPhone. You will receive a free text message detailing your current balance.
Step 2
Press 611 on your GoPhone to connect with AT&T's Interactive Voice Response (IVR) system and follow the prompts to obtain your balance.
Step 3
Call 800-901-9878 from a landline to use AT&T's automated system to obtain your balance.