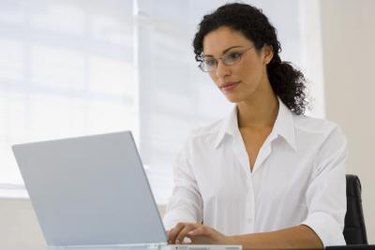 T-Mobile users who have an active T-mobile cell phone plan also have an e-mail address that is accessible online. This allows people to send e-mails to your phone and also to your T-mobile online account. By default the e-mail address is your 10 digit cell phone number followed by @tmobile.net.
Step 1
Open your web browser on your computer and visit the T-Mobile main website. The link is available in the Resources section of this article.
Step 2
Enter your cell phone number and your T-Mobile online account password in the log-in box located at the upper right of the screen and click "Log In."
Step 3
Click on the "Connect and Share" tab in the upper section of the main account section page. Under "Connect and Share" select "E-mail" or "Configure E-Mail."
Step 4
Click on the e-mail account that is your 10-digit T-mobile cell phone number followed by @tmobile.net. You will be able to access any e-mails sent to this e-mail address.