Occasionally, you may be asked to create a presentation that revolves around many topics, some of which you have already presented. Instead of recreating the presentations, compiling them into a single PowerPoint slide show makes far more sense. This saves you the time and energy over typing the data again, tracking down images and uploading the content to the new PowerPoint presentation.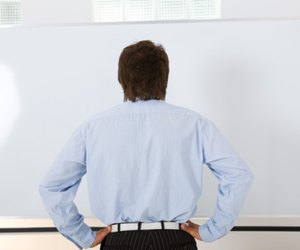 Step
Open Microsoft PowerPoint and load one of the presentations you want to combine.
Step
Click the "Insert" tab at the top of the screen, then choose "Slides from File" and wait for the selection window to load onto your screen.
Step
Click "Browse," then choose the PowerPoint presentation you want to merge with your current project. All of the slide images appear directly below the Browse button.
Step
Check off "Keep source formatting," then click "Insert All." This imports the presentation into your current project. Repeat the task as many times as you need to compile the multiple PowerPoint presentations into the single file.