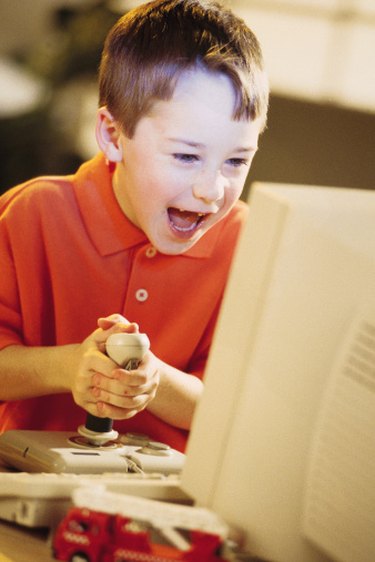 SNES emulators are used to play back-up copies of your original Super Nintendo video games. The emulators are used to test free games developed by developers and Super Nintendo fanatics. To maximize your SNES emulator gaming experience, you can set a control pad to emulate any game's actions.
Connect Control Pad
Step 1
Connect the control pad to a USB port on your computer. Insert the included installation disc into your computer's optical drive.
Step 2
Follow the on-screen installation instructions as shown in the set-up wizard.
Step 3
Restart your computer after the installation is complete.
ZSNES
Step 1
Launch ZSnes, then click the "Config" menu. Click "Input." Click to highlight "Keyboard/Gamepad" from the "Device" menu.
Step 2
Click "Set Keys" option. Press the button indicated by the prompt, such as "Enter the Key or Button to Use for Start." As you press each game pad button, the prompts will ask for all remaining inputs automatically, such as "Select," "A" and "B."
Step 3
Press the "X" in the upper-right corner to save and close the window.
BSNES
Step 1
Click "Settings," then "Input Settings."
Step 2
Select the controller port from the "Port" drop-down menu. To configure the controller as Player 1, select "Controller Port 1." For Player 2, select "Controller Port 2."
Step 3
Select your controller from the "Device" drop-down menu.
Step 4
Double-click each of the available input entries shown to assign a specified game pad button. Press the button that you want to use for each given entry to apply it to your game pad. Repeat the process until all entries are configured to control pad buttons.
Snes9x
Step 1
Select your game pad from the "Controller" drop-down menu displayed. Mark the "Enabled" checkbox.
Step 2
Click each entry as shown, such as "Up" or "Down," then press the game pad button that you want to configure for the action. Repeat the process with all other entries and buttons are configured.
Step 3
Click "OK" to apply the configuration.