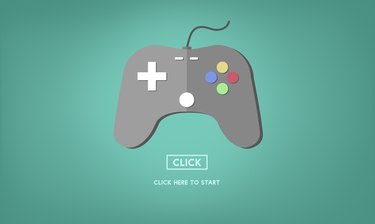 PCSX2 is a PlayStation 2 (PS2) emulator that can utilize USB controllers, such as joysticks. Using USB controllers is key to playing PS2 games with an emulator because the PS2 controller cannot be connected to the computer. There are many USB controllers available and all of them work with PCSX2. This includes the Sony PS3 controller, which has a USB connection.
Step 1
Plug the USB controller into the computer. Open PCSX2 and click the "Config" option at the top of the main PCSX2 window.
Step 2
Click the "Controllers (PAD)" option from the context menu. Click "Plugin Settings."
Step 3
Click the "Pad 1" tab on the top of the next window and a list of PS2 controller buttons is displayed. Click each button on the window once and press the corresponding button on the USB controller.
Step 4
Continue to map each PS2 controller button to the USB controller. Click "OK" to save the controller settings. Start a PS2 game using PCSX2 and you are now controlling the game with the USB controller.