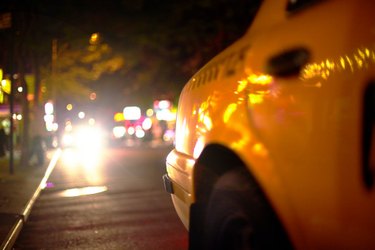 All cars have a built-in computer system. This system is used to monitor how the vehicle is performing, from acceleration to the length of time it takes to brake. It is actually possible to access the computer via a laptop; you just need to convert the car's equipment to your computer. This is done via the OBD II connection port on the car. This port is roughly an inch or so long and is typically located near the fuse box, under the steering wheel.
Step 1
Plug the OBD II end of the adapter into the OBD II port on your vehicle. You may want to check the owner's manual for the exact location of the port.
Step 2
Insert the USB end of the adapter into any USB port on your computer.
Step 3
Insert the driver installation CD into the disc drive of the computer, then follow the prompts of the installation wizard to completely install the driver. The driver and software installation CDs come provided with the OBD II to USB adapter cable.
Step 4
Eject the driver installation CD and insert the software installation CD. When the installation wizard loads accept the end-user agreement, leave the installation name and location as-is, then click "Install" and the software installs onto the computer. Once complete you are able to access your vehicle's data.