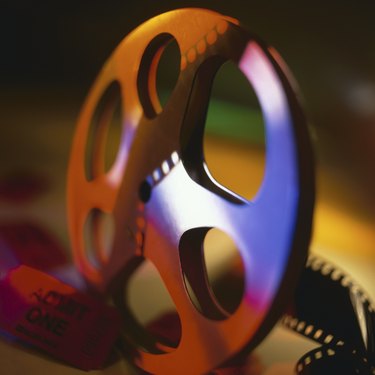 Clocking in at a resolution of 1920x1080 pixels, the standard full HD format 1080p is the highest-quality mainstream video format. Though larger formats are available, most widescreen televisions and monitors are built to a maximum of 1080p. Video files saved in the popular MP4 format will often come with enormous and unwieldy file sizes at that ratio; as a result, you may need to convert to something smaller if you intend to distribute the file across the Internet. A common compromise between file size and quality is 480p, which usually features a pixel resolution of 854x480 for files in a widescreen aspect ratio.
Super
Step 1
Download and install Super, the free all-purpose media converter from its website.
Step 2
Click and drag your MP4 file into the file window at the bottom of the application.
Step 3
Choose "MP4" for the Output Container and "H.264/AVC" for the Output Video Codec.
Step 4
Click the "More" button next to "Video Scale Size" twice to input a custom video ratio.
Step 5
Enter "854" into Width and "480" into Height for the first set of custom ratios. Leave every other option default if you are not sure what to enter.
Step 6
Click the "Encode (Active Files)" to start the conversion process. You can add multiple files and convert them all at once if you wish. Super will play a loud dinging sound to let you know when it is complete.
VLC Media Player
Step 1
Open VLC Media Player, which you can download for free from its website.
Step 2
Click the "Media" menu and select "Convert/Save."
Step 3
Press the "Add" button and find your MP4 file.
Step 4
Click "Convert/Save" and enter the destination file by clicking "Browse." Make sure you enter a new file name with the ".mp4" extension.
Step 5
Select "Video - H.264 + AAC (TS)" from the list of codecs.
Step 6
Click "Edit Selected Profile" to add custom settings to your file.
Step 7
Navigate to the "Video Codec" tab and enter "480" in the Height field. VLC will figure out the width automatically based on your file's aspect ratio.
Step 8
Click "Save" and "Start" to begin converting your MP4 to a smaller file.
WinFF
Step 1
Get WinFF from its website.
Step 2
Click the "Add" button and find your MP4 file.
Step 3
Choose "MP4" from the Convert To list.
Step 4
Navigate to the "Video Settings" in the Additional Options window and enter "854" x "480" into the Video Size window.
Step 5
Click "Convert" to create your new MP4 file.