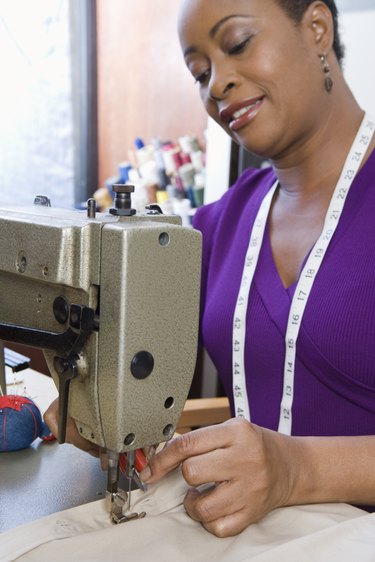 Janome sewing machines can import files saved onto your computer to use as embroidery templates with the use of digitizer software. Janome's digitizer software can import .BMP files and save them as .JEF files that can be used on your Janome embroidery sewing machines. You can also convert JPEG files to JEF files.
Step 1
Launch Microsoft Paint and open a JPEG file by clicking "File" and "Open."
Step 2
Click "File" then "Save As" and then save the JPEG file as a BMP file.
Step 3
Launch your Janome Digitizer Easy Edit software. Click "Open" and select "Bitmap" from the "Format List" box. Locate the BMP file that you created in Microsoft Paint.
Step 4
Click the "Save" icon and select the "Save As" option. Select the "JEF" option from the format list and select "Save."