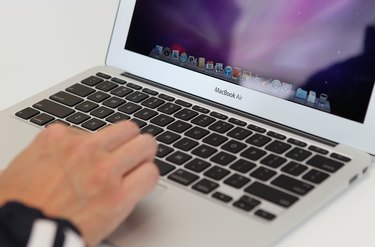 In early versions of Mac OS X, Address Book archives were stored as ABBU files, a format unique to Apple computers and practically useless anywhere else. Since the Contacts app in OS X Mavericks -- which replaced the Address Book -- supports both ABBU and CSV formats, you can use the Contacts app to quickly convert an Address Book backup to CSV format.
Step 1
Launch the Contacts app on your Mac.
Step 2
Go to the "File" menu at the top of the screen and select the "Import" command.
Step 3
Highlight the ABBU file you want to convert and click "Open" to add it to your Address Book data.
Step 4
Click the "File" menu, select "Export," then "CSV." Contacts creates a new archive file in CSV format. Use this file in any app on a Mac or Windows PC to import the address book data.