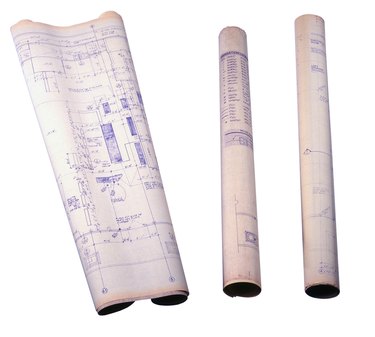 AutoSketch is a two-dimensional drafting program used to create conceptual sketches and product demonstrations. Published by Autodesk, AutoSketch saves its files in the proprietary "SKF" format. SKF files are not compatible with AutoCAD, the more popular AutoDesk drafting problem. As a result, users may want to save in the "DWG" format. DWG files can be viewed on AutoCAD and a range of other image viewers. If you do not have access to AutoSketch, you will need to use another program to convert the file for you. Though Autodesk does not provide such software, you can convert your SKF file to a more universal format such as PDF, and then convert your PDF to a DWG file.
AutoSketch
Step 1
Open the SKF file in AutoSketch 9.
Step 2
Click "File" and select "Save As."
Step 3
Choose "DWG" from the drop-down menu under file type. Enter the file name and click "Save."
Convert Without AutoSketch
Step 1
Download and install XnView from its website. XnView is a free image editor and converter, and one of the very few image editors out there that can access SKF files.
Step 2
Download and install Ghostscript from its website. GhostScript is a free interpreter for the PostScript language. You must have a PostScript interpreter installed to write PDF files.
Step 3
Open your SKF file in XnView. Click "Convert" and choose "PDF" as the file type.
Step 4
Download and install a PDF-to-DWG converter such as "PDF to DWG Converter Stand-Alone" or "Any PDF to DWG Converter." These programs are available as free trials but must be purchased if they are used continuously.
Step 5
Open your PDF in your converter of choice and export the file to DWG.