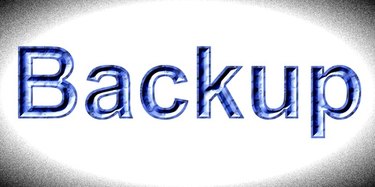 An MPEG file is a commonly used audio/video container. A BUP file is simply a backup of an original file with an extra extension in the file name. This is done to retain a copy that can be recovered if the original file is damaged or lost. A BUP backup of an MPEG can be easily restored to the original state by renaming the file.
Step 1
Navigate to the BUP file you'd like to convert into an MPEG format. For example, if the file is located in "C:/Backup," double click on "My Computer," then the "C:/" drive and then the "Backup" folder.
Step 2
Right click on the BUP file. A new context menu will appear. Select "Rename."
Step 3
Delete the ".BUP" portion of the file name so that the last five characters are ".MPEG". For example, a file named "example.mpeg.bup" should be renamed "example.mpeg". Hit "Enter" to finish.
Tip
You need to be able to view file extensions in Windows Explorer to use this method. To turn on this Windows feature, simply open any folder in Windows Explorer and click on "Organize" and then "Folder Options." Click on the "View" tab and uncheck the box "Hide extensions for known file types." Then click "OK."
If you're using Mac OS X, click on "Finder." Then, in the top menu bar, click "Finder" and then "Preferences." In the dialog box that pops up, click on "Advanced" with the gear icon. Check the box "Show all filename extensions." Then press the red button in the corner to close the box.
Warning
This will only work if the original backed up file was already an MPEG file.