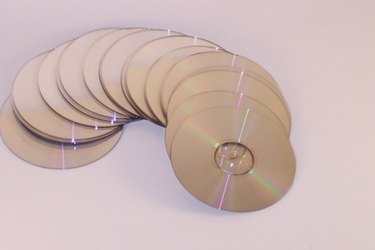 Among the many dozens of file types across the Internet, it can be difficult to know which extension is best for you and your programs. While CDA files are compatible with a number of Windows and Mac programs, they are not nearly as compatible as the similar MP3 file format. You can convert your CDA files to MP3 format in just minutes using the iTunes media player, the Music Match Jukebox or free online sites like Zamzar.
iTunes
Step 1
Select "Edit" then "Preferences" in the iTunes menu and click "Import Settings."
Step 2
Select "Import Using: MP3 Encoder" and click "OK."
Step 3
Drag and drop your CDA file onto your library and click "Create MP3 Version" in the right-click pop-up menu.
Zamzar
Step 1
Go to zamzar.com on your Web browser and click "Browse" on the home page.
Step 2
Click your CDA file in the pop-up window and click "Open."
Step 3
Click "MP3" in the drop-down menu on the website and enter your e-mail address.
Step 4
Click "Convert" to convert the file and send it to your e-mail account.
Music Match Jukebox
Step 1
Click "File" then "Options" then "Convert" in the main Jukebox menu.
Step 2
Select your file in the "Source Directory" window and select "MP3" in the "Destination Data Type" window.
Step 3
Select a folder to send your MP3 file to in the "Destination Directory" window and click "Start" to convert the file.