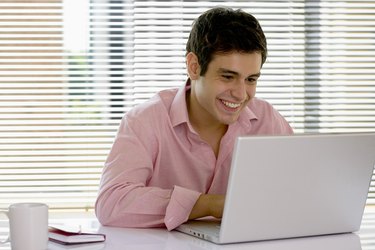 A GPX file is simply a format for storing GPS map data on a computer. Since GPX uses a text-based programming language, however, data best read as a GPX could come as a comma-separated values (CSV) data set. The CSV format was not meant for geographical data, though, so the easiest way to read map data stored in a CSV file is to convert it to GPX. This can be simply done using the free PoiEdit mapping application.
Step 1
Download and install PoiEdit from the link in Resources below. The application is free to use, but the programmers encourage donations to support their work.
Step 2
Launch the program and click "Create a new poi file" in the start-up window that appears.
Step 3
Select "Open" from the File menu when the main screen appears. Select your CSV file and click "Open." You will now see your CSV map data displayed on the screen.
Step 4
Go to "Save As" in the File menu and choose the destination folder where you would like to save your GPX.
Step 5
Type in your desired file name. Next to the drop-down box marked "Save as type," choose "GPS exchange Format (*.gpx)."
Step 6
Click the "Save" button. To ensure the conversion worked, exit the program and reopen it by double-clicking the GPX file.
Warning
Because the CSV format is not meant to store map data, it's possible that various fields of the map information could appear switched around or mixed up. Specific problems are difficult to predict, but the best solution is to first convert the map to a GPX file and then make any desired edits from there.