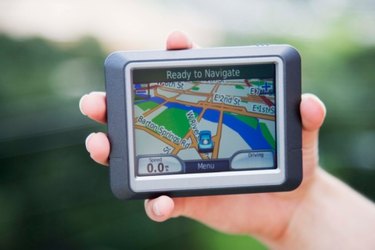 Garmin and IGO are both Global Positioning Systems (GPS). A GPS displays a map of the current location and then calculates information, including trip distance, altitude, longitude and latitude. A GPS works in all weather conditions, day or night, 24 hours a day, seven days a week around the world. You have to convert your Garmin map to IGO format to use it on a Garmin device.
Step 1
Download GPS Converter (see Resources). This is a free trial version. You only have 10 days to use this trial, but you can buy the full version of the software with PayPal or your credit card.
Step 2
Install and run GPS Converter.
Step 3
Click the "Open" button at the top of GPS Converter. Load a Garmin map from a location on your hard drive and then click "Open" when you are finished.
Step 4
Click the "IGO" button in "Output Format." Scroll down the "Output Format" list on the right side to see the IGO map format.
Step 5
Click "Apply Changes" to begin converting Garmin to IGO.