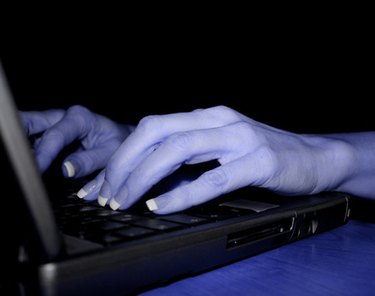 Portable Document Format (PDF) files are easily created from other file types, such as Word documents and Excel spreadsheets. It's a bit more difficult to convert the other way, but it can be done either in Microsoft Excel itself or using a free, online converter. Excel on a Mac works similarly to its Windows counterpart, but you need the Excel for Mac software, such as Excel 2008. Begin by saving the PDF file as a text file that can be imported into Excel.
Import Data into Excel
Step 1
Open a PDF in Adobe Reader, which is available for free download on the Adobe website.
Step 2
Click "File, Save as Text." Choose a destination folder for the file and click "Save." This saves the PDF as a .txt file.
Step 4
Click the "Import" button.
Step 5
Select the file type (text file) you want to import. Click "Import."
Step 6
Navigate to the text file you just saved and select it. Click "Get Data." This will open the "Text Import Wizard."
Step 7
Follow the pages of the wizard to format your data. Choose the type of delimiter for your data (how values in the text are separated) and the column format you want for the worksheet. Select the required options in each of the three pages of the wizard, clicking "Next" to proceed.
Step 8
Click "Finish" when you've completed the wizard.
Step 9
Click "Existing Sheet" to import the data into the existing blank document. Click "OK."
Convert Online
Step 1
Visit the website of a PDF to Excel converter (see Resources).
Step 2
Click "Browse" to upload a PDF document.
Step 3
Select the file and click "Open."
Step 4
Select "XLS" as the output file type.
Step 5
Enter your email address and click the "Convert" button. The converted Excel file will be sent to you via email.