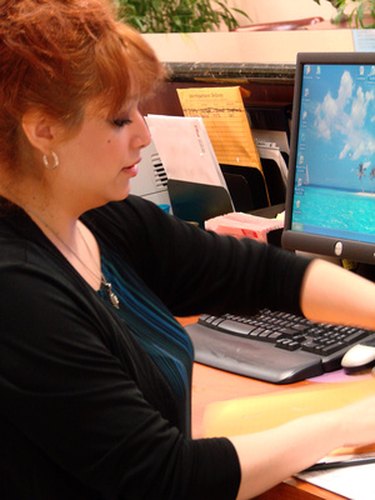 A PMD file is a PageMaker file. Adobe PageMaker is software used for creating professional publications, such as brochures and newsletters. PageMaker is capable of importing images, text and other elements from other Adobe programs to incorporate in the publication. Documents created using PageMaker are not easily transferable unless the recipient also has the PageMaker program. It is relatively easy to convert PageMaker files to PDF files, which are much easier to transfer across platforms and can be opened and printed from any operating system.
Step 1
Go to the Adobe website and download Acrobat Distiller and Adobe PostScript. These add-ons are necessary to convert PMD files to PDF files. Follow the onscreen instructions to install them on your computer.
Step 2
Open Adobe PageMaker from your program menu, which can be accessed by clicking the start button on the bottom left-hand side of your screen.
Step 3
Click on "File" and "Open" in Adobe PageMaker. Navigate to the PMD file that you want to convert. Double-click the file to open it.
Step 4
Click on "File" in your PMD document. Click on "Export" and choose "PDF." This will open a new window. Pagemaker will give you the option to choose between "print" or "onscreen" PDF. Choose onscreen if you just want to share your PDF over the Internet. If you want to print it out, choose print. The latter option generates a larger file which will take up more space on your computer.
Step 5
Select settings for your file. For example, you can select "security settings," "Doc info" or "Hyperlinks." Each option will give you various settings from which to choose. Once finished, click on "Export." Choose the location where you want your document to be saved. Click on "Save."
Things You'll Need
Adobe PageMaker

Acrobat Distiller or Adobe PostScript