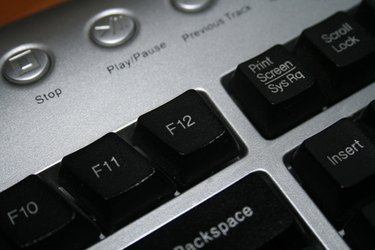 A document's file format determines the software that can access it. RTF and DOCX are both file formats created by Microsoft. Rich text files, also called RTF, are accessible from several software platforms, such as Word and WordPerfect. DOCX is the file format exclusive to Microsoft Word 2007. This XML-supported file format is not compatible with other versions or software. This means previous versions of Word or WordPerfect users cannot open a DOCX file. Fortunately, it is easy to convert a DOCX file into RTF format, which most programs can read.
Step 1
Open your RTF document using Microsoft Word 2007. Click the "Microsoft Home Button."
Step 2
Select "Save As" and click "Word Document" from the list menu. The shortcut key to the Save As dialog box is "F12."
Step 3
Select the folder where the document is saved. Name your DOCX file in the "File Name" box. From the "Save As Type" drop-down box, select the "Word Document" option. Click "Save."