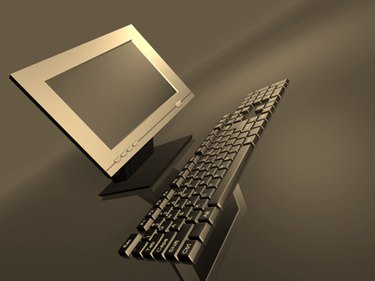 As the world has entered the computer and Internet age, new problems and issues have sprung up concerning the security of important files. For instance, if your computer becomes infected with a virus, crashes or someone simply deletes a file you need, you will have a great deal of trouble restoring this data. Therefore, as a backup plan, saving important computer files will help as a safeguard against any possible mistakes or issues that could end up damaging your computer. Though PDF files may seem like they would not copy to a CD in the same way as a DOC or TXT file would, the process is the same.
Step 1
Click on the Start menu of your computer. Find the "My Computer" section and click on it.
Step 2
Locate the PDF file within the folders on your computer. Right click on the file. A drop-down menu will appear with several options. Click on the option "Send to." A menu will open, prompting you to choose a destination for the file. Choose the DVD/CD-R drive located within that menu.
Step 3
Enter a blank CD-R or CD-RW into your computer.
Step 4
Return to the "My Computer" section. Click on the DVD/CD-R drive located toward the bottom of the list of drives. A window will pop up showing you the PDF file you sent to the drive. On the left, you will see a small menu. Click on the option "Write these files to CD." The CD-Writing Wizard window will appear.
Step 5
Follow the instructions of the CD-Writing Wizard. Your PDF file will need to be small enough in size to fit on the blank CD-R. After you go through the quick steps in the Writing Wizard, your PDF file will burn to the CD and the Wizard will prompt you when the job is done.