Copying emails to your hard drive is a good way to back them up in case you need an extra and you fear that they might get deleted from your email program. If you are using Microsoft Outlook it even comes with a feature that will enable you to back up your emails with just a few clicks. If you use a free service such as Gmail, then you can integrate it with Outlook to make copying your emails easier.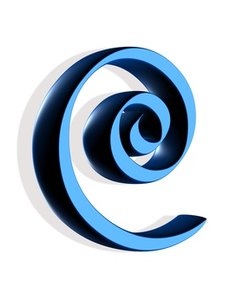 Transfer Your Emails from Gmail to Outlook
Step
Enable IMAP access in Gmail by going to "Settings" and Pop/IMAP and "Enable IMAP."
Step
Go to Microsoft Outlook and click on "Tools," then "Account Settings," then go to the "Email Tab" and click "New."
Step
Select "IMAP," and click "Next." Type in your full Gmail address under E-mail Address. Click the check box for "Manually configure server settings." Click "Next" and select "Internet E-mail." Select IMAP under Account Type and enter "imap.gmail.com" under Incoming mail server. Type in "smtp.gmail.com" under Outgoing mail server (SMTP).
Step
Type your Gmail account name under User Name. Click "More Settings" and click on the "Outgoing Server" tab, click on the "Advanced tab." Select "SSL" Type "465" for the Server Port Numbers for the Outgoing server (SMTP), Click OK.
Back Up your Emails in Outlook
Step
Launch Microsoft Outlook by going to the "Start Menu" and clicking on the program. At the top of the application menu, go to "File" and select "Import and Export" and "Outlook."
Step
Select "Export to a file" and "Next." Then go to "Personal Folder File (.pst)" and "Next." Highlight the folder with the messages that you wish to back up. If your messages aren't organized into a specific folder you can create a new folder and drag and drop them there. Then click "Next."
Step
Type in a name for the file that you wish to save and a location to save it. The "Desktop" is probably the easiest place. Click "Save exported file as" and it will download to your computer.