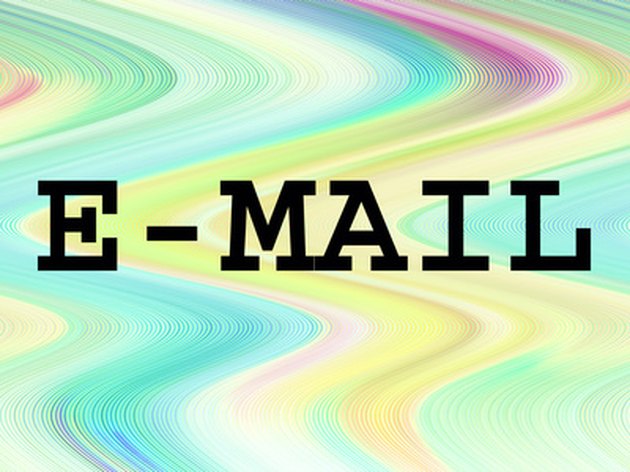 Gmail users can import messages from different email servers into Gmail using the "Import mail and contacts" feature in Gmail's settings. However, this is not an adequate solution for users who store their email locally with a client like Outlook or Eudora and do not keep all of the messages on their server. Attorney Mark Lyon created a free tool that will transfer a local mbox file, message by message, to a Gmail account.
Step 1
Download and run the Google Gmail Loader (GML). See the Resources section for a download link. Unlike many Windows applications, GML does not require installation, and can be run immediately after download by double-clicking the file "gmlw.exe." A graphical interface will appear.
Step 2
Input the address of an SMTP server into the "SMTP Server:" field, or leave it alone and try to use the default Gmail server. GML works by sending your messages to your Gmail account one at a time using this SMTP server. If you receive the error "UNABLE TO CONNECT TO SERVER OR SEND MESSAGE" in the program output area in the right side of the window when you try to import your mail, you must use a different SMTP server. In most cases, your ISP provides you with an SMTP server that you use to send messages in your regular mail program, and you can find its address in your ISP's literature or by contacting your Internet provider. You can also consult the preferences of your mail program to find the SMTP server address it uses. If necessary, check the "Requires Authentication" checkbox and enter your username and password as when sending mail using your regular mail program.
Step 3
Click the "Find" button under the "Configure Your Email File" heading, select the mbox file you want to import, and click "Open."
Step 4
Select the type of mail file in the "File Type:" popup menu. If you aren't sure of the type, try the default "mBox (Netscape, Mozilla, Thunderbird)" first, then the second mbox option if the first doesn't work.
Step 5
Choose the destination folder in the "Message Type:" popup menu. You can send the messages either to the "Sent" folder or the inbox of your Gmail account.
Step 6
Enter your Gmail address in the bottommost field, then click "Send To Gmail."
Step 7
Monitor the program's output as it begins parsing and sending the messages from your mbox file. Note any errors and make changes to your settings before trying again.
Step 8
Log into your Gmail account, and see that all of your messages have been imported.
Tip
To use GML in OS X or Unix, first make sure Python is installed and know the file path of the mbox file. Run GML with the following command in the same directory as gml.py, inserting the correct file path, Gmail address, and SMTP server address where indicated.
python gml.py mbox ~/Desktop/filename.mbox 'accountname@gmail.com' smtpserver.example.com