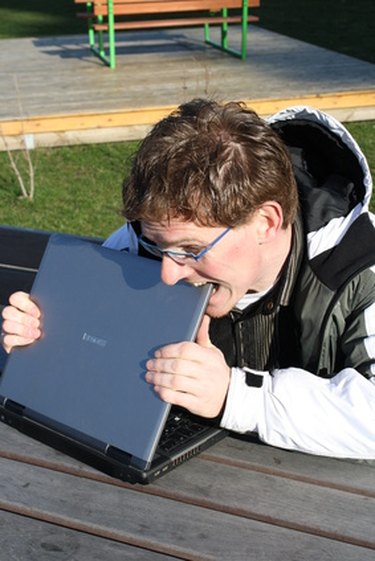 When Flash files are created, the designer has the option of either enabling or disabling text copying. If you want to make the text portion of their Flash file accessible to the public, they can simply program it into the file. Before you try any fancy tricks to extract the text of a Flash website, make sure this feature has not been enabled.
Step 1
Open the website that you want to copy text from.
Step 2
Click and drag on a text area to verify that it's not selectable. If you are unable to highlight the text with your cursor, the designer has disallowed text copying.
Step 3
Take a screen shot of the first page that you would like to copy text from.
Step 4
Open the file in an image editor and trim out any unwanted areas of text. Save the updated file. If the image is clear of excess text, skip this step.
Step 5
Go to one of the websites that offer free online OCR (optical character recognition) tools. Two such websites are onlineocr.net and free-ocr.com.
Step 6
Upload your image and click "Continue." The optical text recognition program will process your image and extract the text.
Step 7
Select the text that is shown in the box. Right-click and choose "Copy." You are now able to paste the text into other programs or text editors.
Tip
Optical character recognition works best on images without a lot of extraneous design. If you don't get the results you want, try a different OCR tool.