A bootable disk is either a CD-ROM or DVD-ROM (depending on your preference) that can be used to start your computer in the event that your operating system fails. Nero 7 Essentials (which is a slimmed-down version of the Nero 7 burning package) has the ability to create these bootable disks with just a few button clicks. All you have to have is the CD or DVD burner required to burn the actual data to a disc.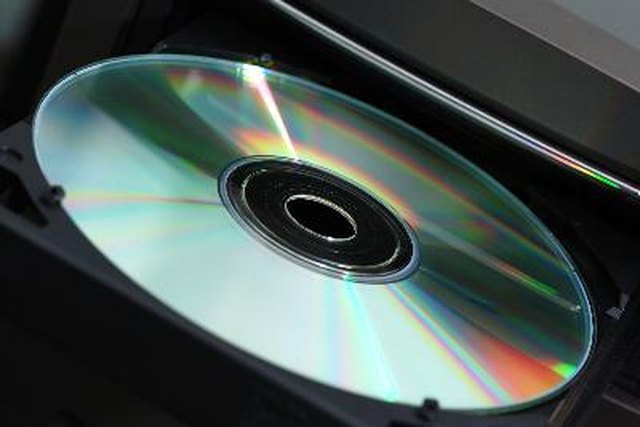 credit: Disk in the drive image by Sergey Galushko from <a href='http://www.fotolia.com'>Fotolia.com</a>
Step
Start Nero 7 Essentials. Nero 7 Essentials' shortcut icon can be found in the "Start" menu in the "Nero" folder.
Step
Use the drop-down menu to choose the type of bootable disk you'd like to burn. Choose between CD or DVD.
Step
Click on the "Boot Disk" icon and click "New" to open a "New Boot Disk" icon template.
Step
Drag the files you'd like to add to your bootable disk from your computer's hard drive into the Nero 7 Essentials program window. Once finished, click "Burn."
Step
Put a blank CD or DVD (this will depend on what type of media you chose to burn) into your burner and click "Burn" again to create your bootable disk using Nero 7 Essentials.