In film-camera days, a camera produced negatives that were used to create photographs, which were printed on light-sensitive photographic paper. Negatives are inverted images of the photographs that are produced from them. Using Photoshop, you can create the look of a negative by using the Invert command or the adjustment layer. You might want to create images with this negative look for a project you are working on or simply as a fun exercise.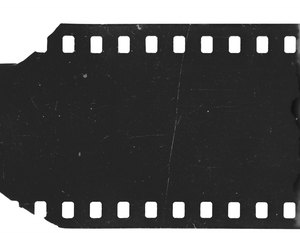 credit: Ig0rZh/iStock/Getty Images
Using the Invert Command
Step
Open an image in Photoshop and press "Control-I" on a Windows computer or "Command-I" on a Mac to invert the image.
Step
Mute the colors in the inverted image by selecting Saturation in the Adjustment panel and lowering the saturation.
Step
Select "Soft Light" in the Layers panel to complete the effect.
Using the Adjustment Panel
Step
Open a photograph in Photoshop and navigate to the Adjustment panel.
Step
Click the "Invert" button in the Adjustment panel to create a negative image of your photo.
Step
Mute the colors in the negative by lowering the saturation in the Adjustment panel and then choose "Soft Light" in the Layers panel.