Organization is critical if you want to be productive and save yourself the trouble of digging through dozens of files every time you need an important document. Creating specific folders for different projects or categories on your Mac computer makes it easy for you to organize your files and keep your desktop manageable. After you create a folder and put documents in it, you can move the folder to a convenient location on your desktop or in another folder.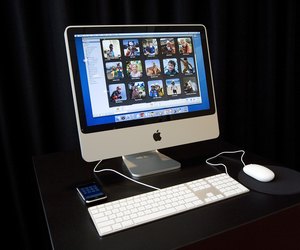 credit: David Paul Morris/Getty Images News/Getty Images
Step
Click the background area of your screen to ensure you're not working in an open application.
Step
Click "File" on the OS X navigation bar and select "New Folder." Alternatively, you can use the keyboard shortcut "Shift-Command-N."
Step
Click the new folder and press the "Return" key. Enter a name for the folder and press "Return" again to save.
Step
Click and drag documents and other items to place them in the folder. You can also click and drag to move the folder from location to location.