To make your emails appear more professional, consider adding a banner at the top of your message. Using HTML code in your email, you can embed a banner image so your email has the same feel as a Web page. This can help instill reader confidence in your email and allow your email offers to convert better. With a higher converting email design, you will generate more interest in your offer than with a plain-text email.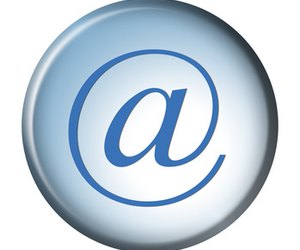 Step
Open an image editing program. A simple free program, such as Microsoft Paint will work fine; however, you can also use more advanced image editors such as Adobe Photoshop or GIMP.
Step
Determine the size of your banner. The standard size for a traditional header banner is 428 by 60 pixels. However, you can use whatever size you desire.
Step
Design the look of the banner in your image editing software. You can include your logo or any other images you feel fit the style of your email.
Step
Upload your image to your Web-hosting service. If you do not have your own Web host, you can use a free image-hosting service such as Imageshack, Photobucket, or Tinypic.
Step
Copy the URL assigned to your uploaded image. This is the unique file name that is given to your image.
Step
Open the email where you want your banner to appear using a text editor. Type the HTML code
. Replace "YOURURL" with the actual image URL, keeping the quotation marks intact. This can be applied to a template email and sent to multiple recipients, or can be added to a message sent to a single reader.
Step
Send a test email to yourself to verify the banner displays correctly.