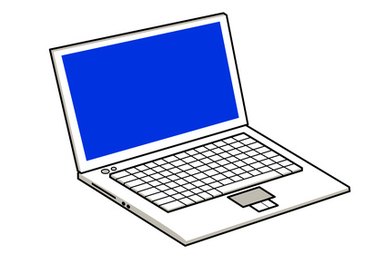 You can use headers in Microsoft Word to add text or graphics to the top of each page in a document. A header may be necessary if you need to add the date, a page number or your name to each page of a paper or report. If you decide you want to delete a header in a Word document, you can do so in a few easy steps. However, the procedure differs depending on whether you are using Microsoft Word 2003, 2007 or 2010.
Microsoft Word 2003
Step 1
Open the Word 2003 document and click on the "View" menu tab. Select "Header and Footer."
Step 2
Delete a single header by clicking "Next" or "Previous" to navigate to the header you want to delete. If you only want to delete a single header, remove the check from the box marked "Link to Previous." This ensures that only the selected header is deleted. Double-click on the header to highlight the text or picture. Press the "Delete" button on your keyboard to delete the header.
Step 3
Delete all the headers by ensuring that the box next to "Link to Previous" is checked. Then select any of the headers and double-click on it to highlight the text. Press "Delete" to delete all of the headers.
Microsoft Word 2007 and 2010
Step 1
Open the Word 2007 or 2010 document. Use the scroll bar to navigate to the page that contains the header.
Step 2
Click "View," and then select "Print Layout." You'll now be able to see the header.
Step 3
Click on "Insert," and then click on "Header and Footer." Click on "Remove Header." Repeat the process to remove each header, if you are removing multiple headers.