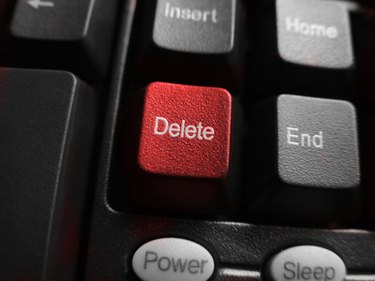 Portable Document Format (PDF) documents typically cannot be changed, unless you own the PDF creation software, Adobe Acrobat. In Acrobat, you can edit text as well as an object or image, whether you want to move something to a new position or delete it altogether. These capabilities come in handy if you want to do simple changes to a document. However, more detailed editing should be done in the document's authoring application, such as a layout program or word processor.
Step 1
Open a PDF document in Adobe Acrobat you want to change.
Step 2
Click the "Tools" menu. Select "Advanced Editing," then "TouchUp Object Tool."
Step 3
Click the image you want to delete with your cursor until it is highlighted with a gray bounding box.
Step 4
Press "Delete" to remove the image. If you prefer, right-click the image, then click "Delete."
Step 5
Click the "File" menu, then "Save" to save the document changes.