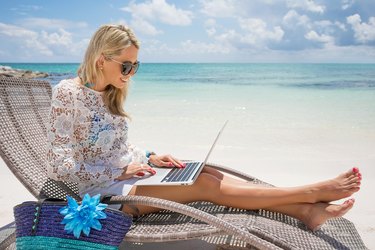 The Macintosh computer stores favorites to make it easier for you to find your information across applications, whether it's a favorite Internet site or a favorite movie. The information for favorites stores in your Finder window. The sidebar, which displays on the left, lists favorites by type, such as applications, music, documents, downloads and movies. However, as your tastes change, you need to delete favorites to ensure that the favorites links are current and useful when you're working on your Mac.
Step 1
Click the icon for your Finder from your dock. Click "All My Files" from the displayed sidebar to open your Finder window.
Step 2
Select the type of favorite you want to delete. For example, if you no longer need immediate access to a document, select "Documents" from the left sidebar under "Favorites."
Step 3
Highlight the link and press the "Delete" key.
Step 4
Remove an item from the listing of types of favorites in the sidebar by pressing the "Command" key and dragging the item out of the sidebar.