DirecTV satellite receivers store a detailed history on the internal hard drive of programs recorded to the system's DVR. The history is designed to aid customers in keeping track of their recordings while monitoring what their kids are programming and watching. Each record remains in the history for about a month before items drop off. Deleting the history immediately requires a complete reset of the receiver box, so proceed with caution.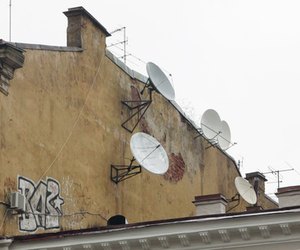 Step
Turn on the DirecTV receiver and television.
Step
Press the "Menu" button on the DirecTV remote, use the "down arrow" key to highlight "Parental, Favorites and Setup," then press the "Select" button.
Step
Highlight and select "System Setup."
Step
Use the "down arrow" key to select "Reset," then highlight and select "Reset Everything." The receiver will display a message on the TV asking you to confirm a complete reset to the factory defaults.
Step
Press the "Select" button a final time to reset the receiver to its original settings, which will erase the recording history as well as all recorded programs.