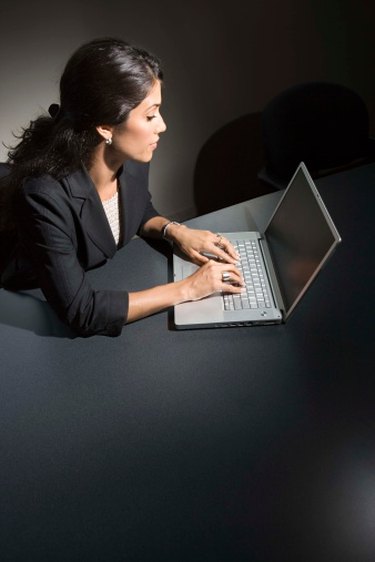 The brightness of your laptop screen should match the level of lighting in your work environment. If your laptop is too dim or too bright, it can cause eye strain. If you are able to use your LCD display as a light source, it is too bright and should be dimmed. Most laptop computers have a function key that can be used to quickly dim the display. If that's not the case with your laptop, you can easily adjust this setting within Windows 7.
Step 1
Look for a key on your laptop that controls brightness. This key is often marked with a "sun" icon. You may need to hold the "Fn" key on your laptop keyboard while pressing the brightness key. If you don't have a brightness key, hold "Fn" and press the "Down Arrow" key. If this key sequence does not dim your display, you can accomplish the task in Windows 7.
Step 2
Click the "Start" button, type "power options" and click on the matching entry for "Power Options" in the search results.
Step 3
Click and drag the "Screen brightness" slider, located at the bottom of the "Power Options" window, to the left to dim the display.