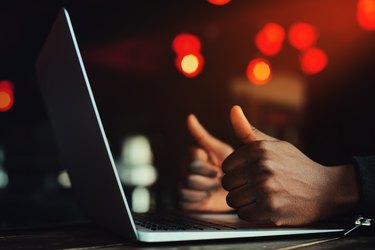 The HP Support Assistant or HPSA is a utility included in all HP computers to diagnose technical issues and manage updates. While HP technical support will often refer you to use the Support Assistant, many users find the program intrusive and unnecessary -- especially when a critical function is interrupted by HPSA reminders or automatic updates. Depending on how displeased you are with the HPSA, you can prevent it from installing updates, block it from running on startup and even completely uninstall it.
Changing Update Periods
Step 1
Launch the HP Support Assistant and click on "Settings."
Step 2
Select "Never check for updates or messages (Not recommended)" from the drop-down menu under "How would you like to receive software updates and messages from HP?"
Step 3
Select "Never" from the drop-down menu under "Change tune-up schedule."
Task Scheduler
Step 1
Press "Windows-X" on your keyboard to launch the power user menu, then select "Control Panel."
Step 2
Click "System and Security," then click "Schedule Tasks" from the "Administrative Tools" menu.
Step 3
Click "Task Scheduler Library," followed by "Hewlett-Packard" and "HP Support Assistant."
Step 4
Right-click "HP Support Assistant" and "Update Check" and select "Disable."
Uninstalling HP Support Assistant
Step 1
Press "Windows-X" to open the power user menu and select "Control Panel."
Step 2
Click "Uninstall a program" under the "Programs" heading.
Step 3
Locate "HP Support Assistant" in the list and select it.
Step 4
Click "Uninstall" and follow the onscreen instructions to uninstall HP Support Assistant.
Tip
HP suggests that you leave HP Support Assistant installed, even if you disable it. This is because HP works through it when you contact technical support.
If you do decide to completely remove HP Support Assistant and later decide you want it back, you can restore it through your computer's recovery system by following the steps to perform a factory reset. A minimized reset that preserves data is an option through HP Recovery.