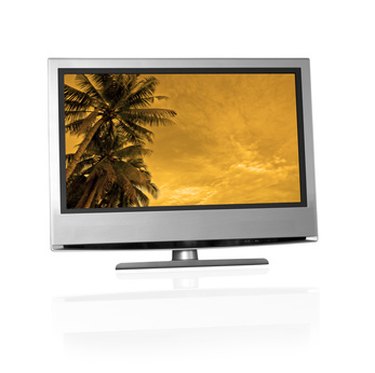 Disposing of an LCD television is a surprisingly difficult process. Most cities have rules about the kinds of electronic waste they will accept in their landfills. The proper way to dispose of the television set is to either give it away or sell it if it is still functional, or dispose of it through an e-waste recycling center.
Donate or Sell
Step 1
Inspect your TV for signs of damage. If the picture still looks fine, the screen is not broken and you have all the cords and remotes, consider giving the television away or selling it rather than throwing it away or recycling it.
Step 2
Donate the TV to a friend, relative or charity such as the Salvation Army or Goodwill. Many less-fortunate individuals would love to have a fully functional LCD television, even if it is an older model.
Step 3
Sell the TV on an auction site or other online site listing. You can also sell the television the old-fashioned way through the newspaper or another print publication. Make sure to note anything wrong with the television in the product listing.
Recycle
Step 1
Find the nearest electronics disposal site. Earth911.com and the Digital Tips and E-cycling Central websites all list locations across the United States where you can dispose of electronic items, including television sets. Make sure to choose a location that will accept LCD televisions, as not all locations will.
Step 2
Check the hours of the recycling center. Don't try to drop off the television during hours the site is closed. Call the location to see if it offers pick-up. Ask about any recycling fees. Make sure the recycling center accepts items from individuals; some centers accept waste only from businesses.
Step 3
Disconnect the LCD TV from the wall and from any cords and machines that belong to you. If you're taking it to the facility yourself, wrap it in old blankets to prevent damage.