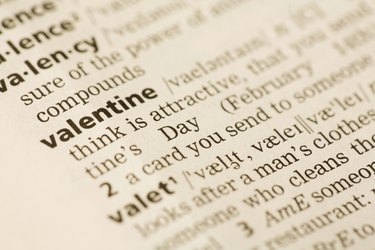 Properly formatting your Word documents conveys professionalism. Use a hanging indent in a document when you want to keep the first line of a paragraph aligned with the left margin while subsequent lines in the paragraph are indented in from the left margin. In Microsoft Word for Mac computers, the Paragraph dialog box is used to add and adjust hanging indents.
Step 1
Highlight a paragraph in the document.
Step 2
Click "Format" on the main menu and select "Paragraph" to open the Paragraph dialog box, which is used for all paragraph formatting including page breaks and spacing.
Step 3
Click the "Indents and Spacing" tab if it is not already selected. The Paragraph dialog box contains two tabs: "Indents and Spacing" and "Line and Page Breaks."
Step 4
Click the "Special" pull-down menu in the Indentation section and select "Hanging."
Step 5
Click the "By" field and enter a value in inches to use for the hanging indent. By default, Word applies a half-inch hanging indent.
Step 6
Click the "OK" button to apply the hanging indent to the selected text.