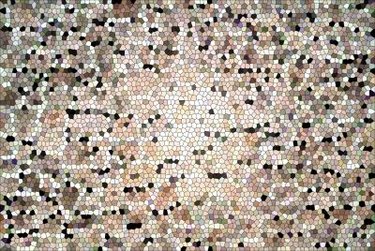 Pixel art is a retro form of digital art using limited colors and basic image editing software. Early video game characters and environments were created pixel by pixel, and this style is the influence of pixel art. Microsoft Paint is a simple program that has remained the same throughout the different editions of Windows and is perfect for designing simple pixel art.
Things You'll Need
Microsoft Windows with Corel Paint
Step 1
Click the "Start" button, then "All Programs." Click "Paint." Microsoft Paint will open.
Step 2
Click "View," then set "Zoom in" to 800 percent. Select "Guidelines" under "View." A grid will appear on the empty white space.
Step 3
Select the "Brush" tool on the left side panel, and choose the smallest brush head. It equals the size of a single pixel.
Step 4
Place a colored pixel by clicking an empty square on the grid. Clicking and dragging will paint everything the pointer passes over. Working pixel by pixel to create objects is much easier then dragging. You can use many of the tools you would normally use when creating a drawing, such as the select tool or paintbucket.
Step 5
Click "File" and "Save as" once completed. Save the image with a ".jpg" or ".png" extension.