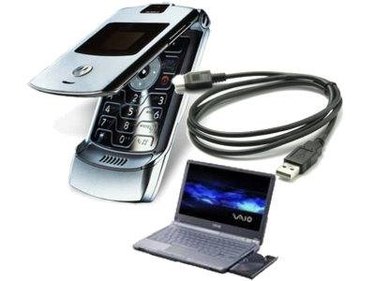 One of the most common questions regarding cell phone capabilities is how to transfer media files to the handset. This is because, while most cell phone handsets do come with owner's manuals, they do not come with the specific instructions or the software to facilitate media-file transfers. Instead, subscription services are offered to allow for the easy transfer of music and pictures, adding additional costs to your monthly cellular bill. Fortunately if you already have the files you want (i.e. digital pictures from your camera or MP3 ring tones) there are a number of ways in which you can transfer these files to your cell phone (and vice versa) without the costly subscriptions fees and downloaded duplicates. The following will guide you through three available methods: email, Bluetooth, and USB connections.
Step 1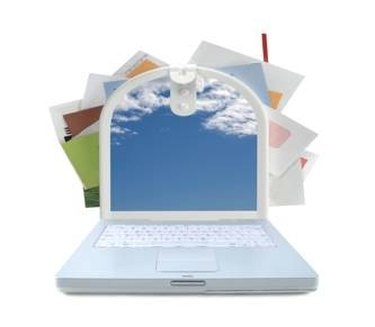 Compose an email from the device that contains the pictures you wish to download. Make sure that this device is Internet-enabled and/or has emailing capabilities (i.e. computer, PDA, another cell phone, etc). If not, transfer the desired pictures to a device that will allow you to send an email.
Step 3
Attach the selected pictures to the email as a file attachment. Click "send" to transfer the email to your phone. The email will appear as a text message on your cellular phone.
Step 4
Open the text message. View the photos contained in the message. Choose to either "save" the photos to the phone's library, or "set as wallpaper" to your image background.
Step 5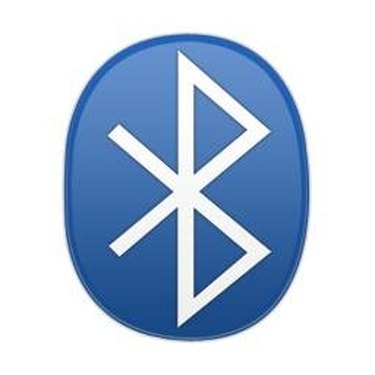 Verify that both your cell phone and the device containing the photo(s) have wireless Bluetooth connection abilities. Look for the Bluetooth symbol on both devices.
Step 6
Establish a close proximity between the two devices; Bluetooth has only a 30-foot range.
Step 7
Enable Bluetooth on each device. While most cell phones do not automatically enable Bluetooth, most other devices (i.e. computers) do. Check to make sure that both devices are Bluetooth active as verified by either a notification light (usually a blue lighted Bluetooth symbol), or by a Bluetooth icon seen as a screen image in the task bar.
Step 8
Create a unique 4-digit PIN (personal identification number). Once your cell phone has detected the other Bluetooth device, it will prompt you to enter this PIN. This PIN should only be used for this connection, as every Bluetooth connection requires its own unique PIN.
Step 9
Select the desired photo(s) using the media software installed on the cell phone. This specialized software serves as the conduit between your cell phone and the photo-containing device. When initialized, the software will produce a list of files available for transfer between the two devices.
Step 10
Click the "transfer" button, or other appropriate button depending on the software used. The transferred files will automatically be sent and saved in the appropriate location on your cell phone.
Step 11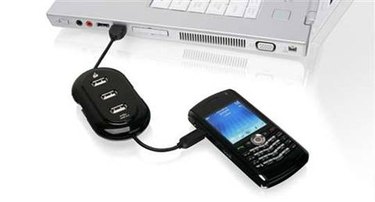 Connect the ends of the USB data cable to both the cell phone and the device containing the pictures you wish to download (i.e. computer).
Step 12
Allow the devices to recognize the connection. Watch for a notification that will indicate the connection has been made via USB data cable. For example, a computer would offer a pop-up bubble that indicates a connection to the cell phone, or "portable storage device," has been made.
Step 13
Locate the drive on the computer to which the cell phone has been designated. For a computer, this drive will be located inside the main system folder "Computer" or "My Computer." Look for the new drive among the existing hard drives in the system folder. It should have an icon, letter-designation and name like "Portable Storage Device (F:)" or "USB Device (E:)."
Step 14
Locate the file folder on the device that contains the desired photos. Select the photo(s) you wish to transfer.
Step 15
Click and drag the photos from their original location to the drive that was designated for the cell phone. Copies of these files will be transferred onto the cell phone.
Things You'll Need
Bluetooth connection

USB cable
Tip
All downloading instructions provided in this guide can be reversed in order to download files from your cell phone to another device, such as a computer. To avoid carrier service fees, consider downloading pictures via Bluetooth or USB cable. These two options allow you to freely transfer pictures, ring tones and video. If you are having trouble enabling Bluetooth on your cell phone, go through the phone's menu and settings folders to locate a Bluetooth connection option. Inside the Bluetooth folder there should be an option for "set-up" to activate power, or simply and "on/off" option. If your computer was not made with built-in Bluetooth software, a Bluetooth adapter can be purchased virtually anywhere: online, local computer retailer or a cell phone store. Make sure to select the Bluetooth adaptor with USB 2.0 support.
Warning
Be aware that transferring pictures via email can incur fees since they appear as text messages on your cell phone. If you do not have an unlimited text messaging plan, identified as either SMS or MMS text messages, you can be charged as much as 1-cent per Kb transferred (depending upon your carrier's policy). Some devices do not have the appropriate built-in software to recognize a cell phone connection and file transfer via USB Data Cable, such as Windows Vista and Windows XP. If your device is one of them, you can purchase and install a versatile file-managing software program, such as DataPilot, directly from the Internet or at your local technology retailer. Most cell phones do not contain the appropriate software to facilitate the transfer of media files via Bluetooth connection. If your cell phone is one of these, you can purchase and install a versatile media-managing software program, such as Ringtone Media Studio 2, directly from the Internet or at your local technology retailer.