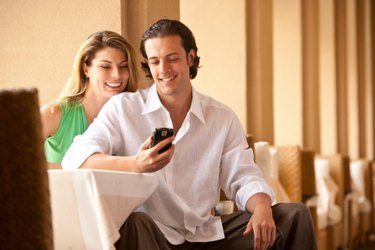 Just like on a computer, sending an email to the trash on an iPhone doesn't actually delete it. The email remains in the Trash folder, where it occupies storage space and where it can be opened again. To permanently delete the emails on an iPhone you have to manually empty the folder from time to time.
Step 1
Tap on the name of an email account in the Mail app.
Step 3
Tap the "Edit" icon in the top right corner of the screen, above the list of trashed items.
Step 4
Choose "Delete All" from the bottom of the screen. Tap "Delete All" again to confirm your choice.
Warning
Depending on your mail provider, your iPhone's trash folder may be synced to a similar deleted-items folder on the server. If you empty the iPhone's trash folder but aren't connected to the server, the items will remain on the server until your iPhone reconnects.