Autoplay is a function in Windows that will allow music files, pictures, video files, mixed content CDs, music CDs, DVD movies or HD DVD movies to automatically play when the disk, flash drive or other removable media is inserted into your computer. This function can be controlled by media type and drive. If you want Windows to open Windows Explorer or to take no action at all, you can also select those functions within the Autoplay settings.
Step 1
Double-click "My Computer," right-click on the drive you would like to Autoplay and click on "Properties."
Step 2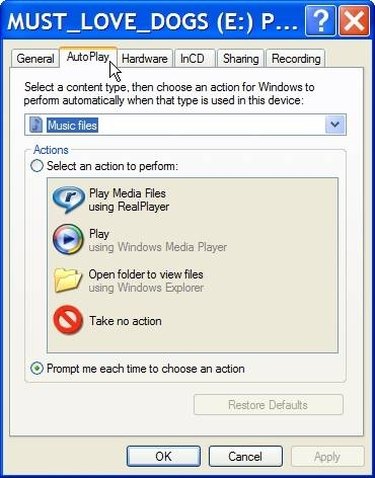 Click the "Autoplay" tab.
Step 3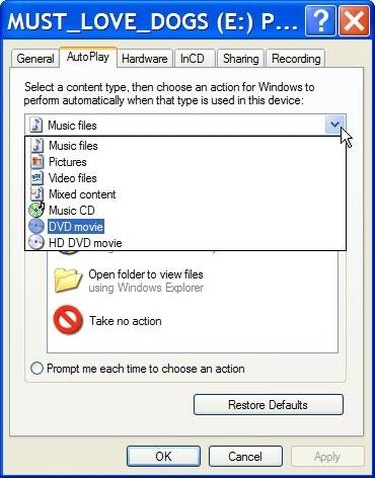 Click the down arrow to choose the content type you would like to Autoplay.
Step 4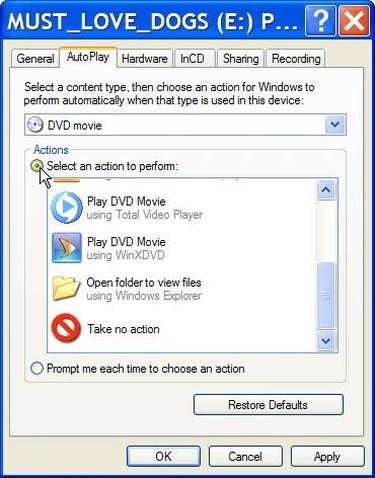 Click the radio button next to "Select an action to perform."
Step 5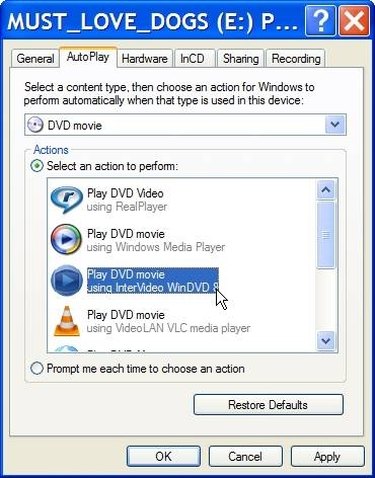 Click on the program you would like to use to play the CD or DVD.
Step 6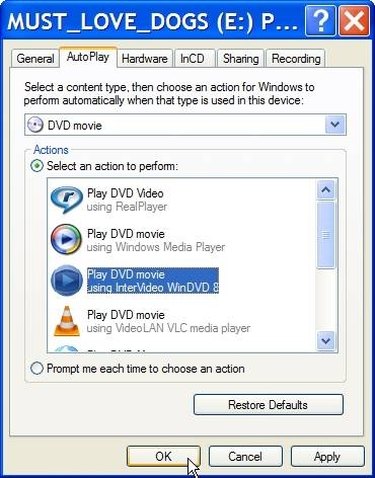 Click "OK," and then click the red "X" in the upper right corner to close the "My Computer" box.
Tip
The Autoplay feature can also be configured for flash drives as well as USB hard drives. If you would like to turn this feature off, when you get to Step 5 select "Take no action." Additionally, if you would like to decide what to do each time the media is inserted, click the "Prompt me each time to choose an action" radio button on the Autoplay tab and click "OK."