Cox cable is a company that provides a variety of different services to areas throughout the country. Some of the services provided are high speed Internet, digital cable and telephone. Cox cable offers caller ID that can be viewed on your television. This requires some extra equipment, and you may even need a Cox cable technician to install the hardware.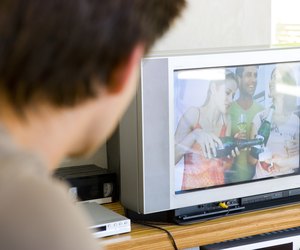 credit: Jupiterimages/Pixland/Getty Images
Step
Contact Cox cable and have the caller ID service added to your phone plan. Tell the Cox Cable representative you want to hook up caller ID through your television.
Step
You need a gateway receiver to view caller ID through your television. A gateway receiver controls all of your services (telephone, Internet, cable) and runs the programing through your television.
Step
Set up a date for a Cox technician to stop by and install the gateway receiver. This installation may be charged to your account due to the length of the installation process (it can often take a few hours).
Step
Power on your television and Cox cable receiver. The gateway receiver needs to remain on at all times.
Step
Press the "Menu" button on your Cox receiver remote and navigate to "Phone Services." From here you can view any caller information, including the caller ID.