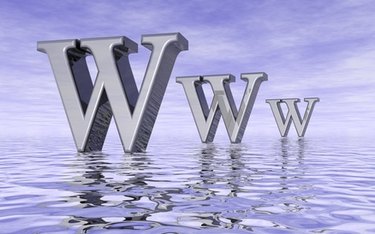 Microsoft Silverlight is a web application framework similar in functionality to Adobe Flash. It currently supports most web browsers on Mac OS X and Microsoft Windows operating systems. Support for mobile devices running Windows Phone 7 and Symbian operating systems is expected by 2011.
Step 1
Visit Microsoft.com/Silverlight (see "Resources") to see if you already have Silverlight installed and obtain the most recent version of the plug-in.
Step 2
Click on "Get Silverlight." If you already have the most recent version installed on your computer, this option will not appear.
Step 3
Click on "Save" to start the download and save the file to your computer. Note the location where your browser stores downloaded files.
Step 4
Click on "Open" when the download has completed to begin the installation. If your browser does not give you this option, navigate to the folder containing the downloaded installation file. Double click on the file to start the installation.
Step 5
Review the license agreement and click "Install Now." If you are running Windows Vista, you will need to approve security permissions when prompted. Restart your browser after the installation has completed.
Step 6
Visit the Silverlight website from step 1 again to verify that your installation was successful.