Belkin routers are home networking devices that are fairly easy to configure and set up. To configure the Belkin router, open the administration interface and log in to the application with the administrator user ID and password. In the configuration interface, you can enable Universal Plug and Play, or UPNP; set WEP or WAP keys for security; establish port forwarding rules; and specify open and closed ports.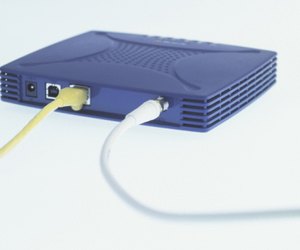 Step
Open a Web browser and navigate to the IP address 192.168.2.1 to open the Belkin router administration interface. A login prompt appears.
Step
Type the administrator's user ID and password and click "OK." You are logged in to the Belkin administration interface.
Step
Click the option labeled "Router Settings" on the main screen.
Step
Check the check box in front of the "Enable" option for UPnP.
Step
Click the "Save" button. The UPnP feature is enabled on the Belkin router.