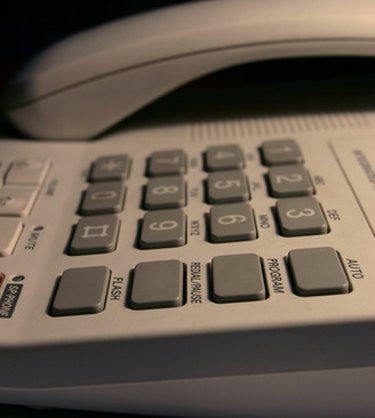 If you see a telephone number and are not sure what location it serves, you might want to look up the exchange number. In a 10-digit number, the fourth, fifth and sixth digits comprise the telephone exchange number, which is designated for a particular location. You can find a telephone exchange number by typing it into one of the free online databases. For example, a number with the area code "202" and the exchange number "456" is in Washington, D.C. Often you will also be able to see what telephone company services the exchange.
Public Records Online
Step 1
Go to the Public Records Online Free Telephone Locator Map Search website.
Step 2
Type the area code into the "Area Code" box.
Step 3
Type the exchange number into the "Exchange" box.
Step 4
Click "Search." The name of the location served by that exchange will appear superimposed above a map, along with information about what telephone company services it.
Fone Finder: Fone Finder Query Form
Step 1
Go to the Fone Finder Query Form website.
Step 2
Type the area code into the first box, and type the exchange in the second box. If you don't know the last four digits of the telephone number, leave it blank.
Step 3
Click on "Search by Number." The location will appear, along with the associated telephone company.
The Directory
Step 1
Go to the Telephone Number Location Information website operated by The Directory.
Step 2
Browse the list of area codes, and click on the one corresponding to the phone number whose exchange you want to look up. A search page will open.
Step 3
Type the exchange number in the "Enter Prefix in Box" box. Click "Submit." The location for that exchange will appear.