Post Office boxes are provided by the U.S. Postal Service as an alternative way to receive mail. By using a P.O. box instead of a home address, you have increased privacy and security. People who use P.O. boxes usually receive mail at a faster pace than those who have mail delivered to a home address. Although it can be difficult to find the home address of a particular P.O. box owner, there are some online search engines that can attempt to locate the owner's address. A private investigator is another option to find a P.O. box owner's address.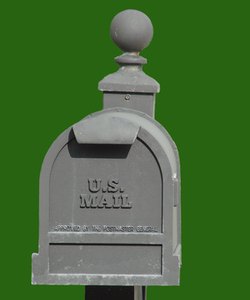 Reverse Look-Up for P.O. Boxes
Step
Open up a web browser and search for online sites that offer reverse P.O. box information.
Step
Go to site and locate their P.O. box search engine. Enter the P.O. box number and the state.
Step
Review the results and see if the person you are looking for is listed. If they are not, you can try an alternate search engine or use a different method to locate them.
Finding an Address through a Private Investigator
Step
Search the Internet for one of the many pay websites where you can research names and addresses. One such site is secure.bestpeoplesearch.com.
Step
Select "Postal or P.O. Box" search located under the search categories on the right side of the page.
Step
Hire a private investigator and give the information you have found at one of the pay websites.