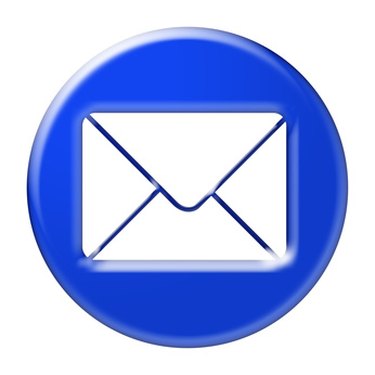 Microsoft Outlook is a program designed to import e-mail accounts, with required passwords that are often determined by your e-mail or Internet service provider. Passwords can also protect the .pst folders than store your personal information. You can recover a lost password with a few steps.
Recover E-Mail Passwords
Step 1
Determine which e-mail account password you need to recover by looking at the Outlook pop-up window titled "Enter Network Password." This box comes up every time you open Outlook if, during account setup, you did not check the box titled "Save this password in your password list," or if your password has changed since you saved it in Outlook. Your external mail server name and account user name will be visible in this box.
Step 2
Go to the web mail site for your e-mail provider. Outlook is often used to view company e-mail, e-mail accounts from Internet service providers such as Verizon, or to organize POP3 e-mail accounts such as Hotmail. You will need to retrieve your password from each individual mail server, as Outlook does not have the capacity to retrieve passwords.
Step 3
Click on the "Forgot my password" link and enter your user name.
Step 4
Click "Continue" and answer the questions required for password recovery. You will have filled in this information when you opened your account.
Step 5
Create a new password, or request your password be sent to an alternate e-mail address that you have access to, and then check that e-mail to retrieve your password.
Step 6
Go back to Outlook and re-enter your password in the pop-up box, or by going to "Tools," then "E-Mail Accounts," then "View or change existing e-mail accounts," clicking on the account name and then "Change."
Personal Folder .pst Passwords
Step 1
Microsoft Outlook has no retrieval option for .pst folder passwords, so keep your password in a safe place, and make it something that you will easily remember but that would be hard to guess.
Step 2
Enter your password in the pop-up box labeled "Personal Folders Password."
Step 3
Keep trying different passwords, as you will not be able to reset your .pst password or access the files without the proper password.
Tip
If you can't remember your passwords, keep them written down in a safe place. Be sure to answer password retrieval questions with answers you won't forget later.