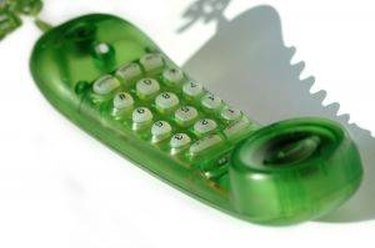 Although once considered a bonus feature, today, caller ID has become a standard feature for most phone users. A quick look at the screen and you know the phone number that's calling you. Unfortunately, however, caller ID does not always provide the name of the person who owns the phone number. If you're wondering who owns the strange number that keeps showing up on your caller ID, then you should know that there is a way to find out.
Step 1
Perform a free search on Google. Type "phone book:" into the search field, followed by the ten digit number. For example, you would type, "Phone book: 123 456 7890."
Step 2
Check the search results. If the phone number is listed, then the owner's information will be provided.
Step 3
Use a reverse phone search to locate the owner if Google is unable to find any information. Typically, cell phones and private numbers can only be found this way--to locate these owners, you will be charged a fee (usually about 15 to 20 dollars).
Step 4
Verify that there is a listing available for the number in question before you order the report. If information is found, you will be able to see a basic listing. To view the full report, which includes owner information, however, you will need to pay the required fee.