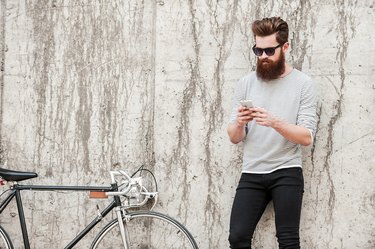 You can activate a Sprint mobile phone for the Boost Mobile network. Boost's website allows you to flash the phone to the Boost Mobile network online. The flash process resets the phone's firmware to Boost Mobile. Sprint phones use CDMA technology and don't accept SIM cards, so it isn't necessary to order a Boost "Activation Kit" that contains a SIM card.
Step 1
Power the phone off and remove its battery and battery cover. Copy the 18-digit ESN or MEID serial number from the sticker in the battery compartment. Replace the battery and battery cover.
Step 2
Go to the Boost Mobile website. Select "Activate" in the top navigation bar. Type the ESM or MEID number into the input box in the middle of the page. Click "Start Activation Process."
Step 3
Enter your name, address and email address to create a Boost Mobile account. Select the box indicating you agree with the terms of service. Click "Continue."
Step 4
Select the area code where you will use the phone. Input a phone number you want to use with the phone. If the phone number you select is unavailable, Boost assigns a number to you. Click "Continue."
Step 5
Select a service plan. All Boost Mobile plans are prepaid and none require you to sign a contract. Select "Continue." Review your selections and confirm all the information you've input is correct.
Step 6
Click "Activate" to activate the phone to Boost. Power the phone on to confirm that activation is complete.